News detail
REPORT OF THE STROKE INTERVENTION SCHOOL 2022 - A TRUE SUCCESS!
The Stroke Intervention School 2022 - Update On Diagnosis And Treatment Of Stroke was held in Can Tho, Vietnam from 15th to 17th of September 2022. The local organizing committee was led by PhD.MD Tran Chi Cuong, General Director of Can Tho Stroke International Sevices General Hospital; Prof. Pham Minh Thong, Vietnam Society of Radiology & Nuclear Medicine President; Prof. Nguyen Van Thong, Vietnam Stroke Association President, A.Prof. Nguyen Huy Thang, HCMC Stroke Association President, A.Prof. Ho Thuong Dung, Vietnam Cardiovascular Intervention Society President, Vietnam & Prof. Blaise Baxter, Society of Neurointerventional Surgery (SNIS) Foundation Chair actively supported the local organizing committee. The Stroke Intervention School 2022 was endorsed by major Asian including the World Federation of Interventional and Therapeutic Neuroradiology (WFITN) and Asian-Australasian Federation of Interventional and Therapeutic Neuroradiology (AAFITN).
Around 300 participants have arrived in Can Tho from the following several countries: Vietnam, Malaysia, Indonesia, Thailand, USA, Turkey, India, and the Philippines.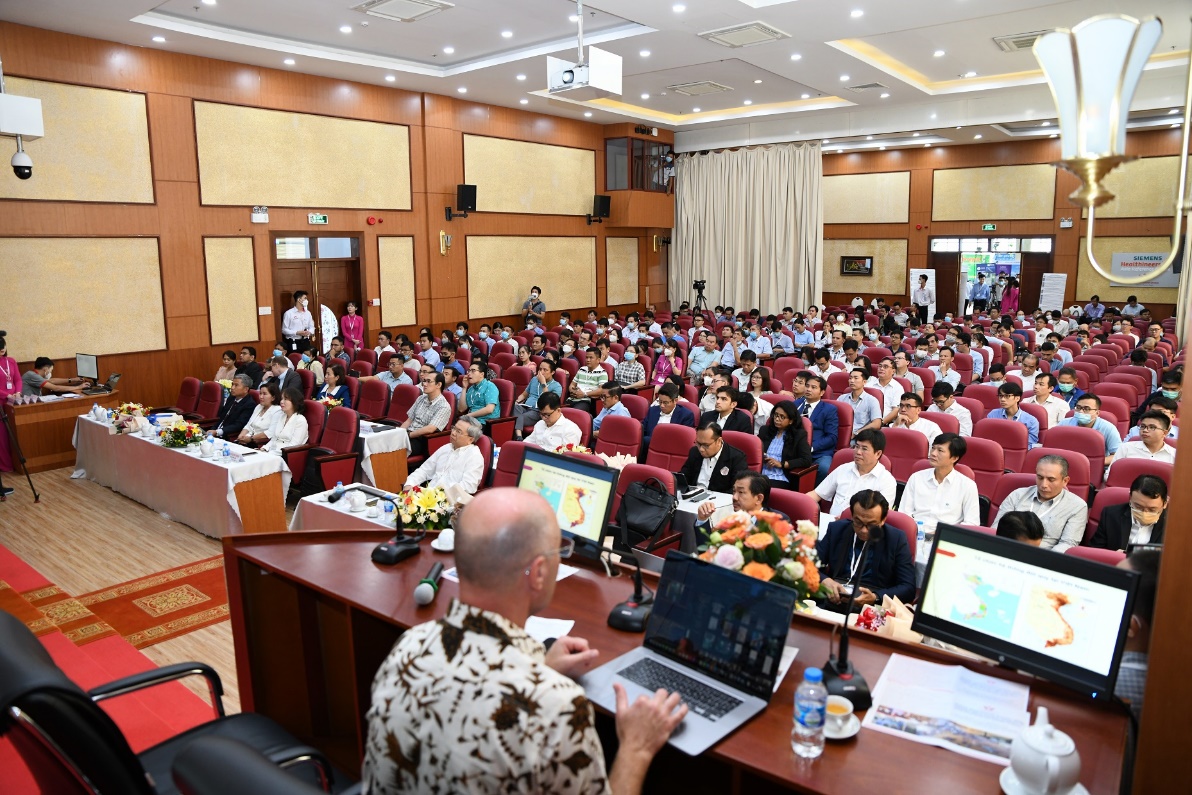 The main objective of the continuing medical training program is to update the diagnosis & treatment of stroke - From theory to practice, it is to connect doctors from many related disciplines with stroke treatment. The program includes 40 high-quality lectures focused on diagnosing and treating stroke, as well as ischemic and hemorrhagic stroke.
What necessary and sufficient conditions contribute to the success of the hospital intake and emergency stroke procedure? Which stroke patients will be assigned to rTPA, endovascular intervention, and surgery?
The program will help learners improve their knowledge and ability to treat stroke - cerebrovascular diseases, and can also help develop skills – manipulating basic endovas- cular intervention practices in the "hands-on" training.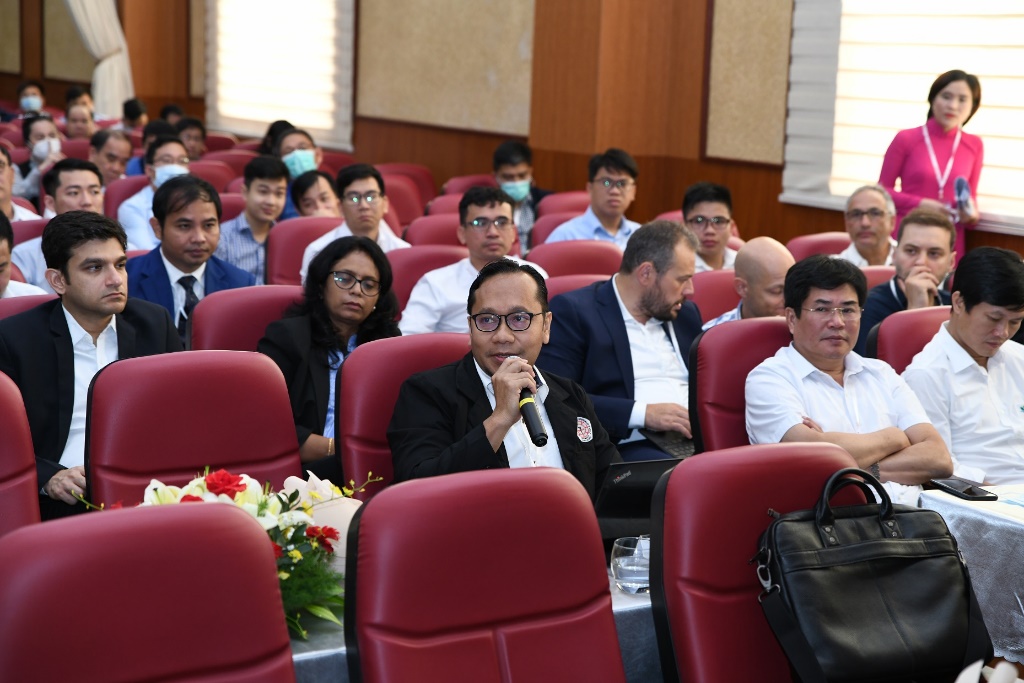 The Stroke Intervention School 2022 started on the 15th of September 2022 with the welcome of the president of the organizing committee Prof. Tran Chi Cuong.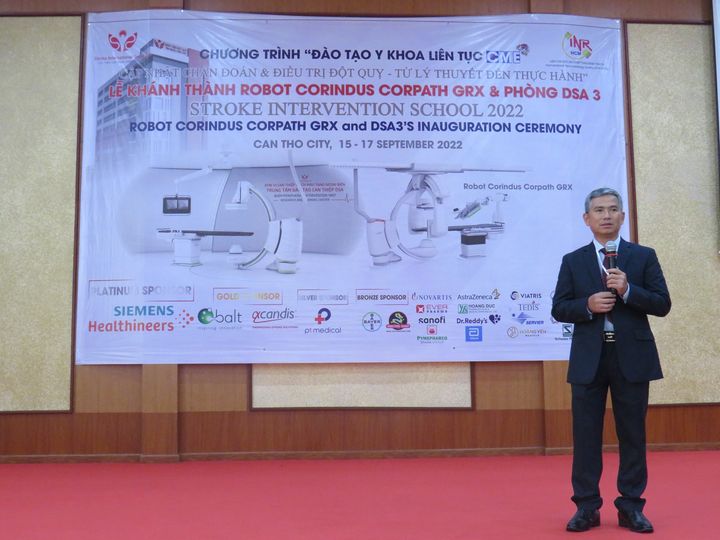 A special highlight for the interventional neurointerventionalists was the hands-on teaching sessions with the animal model. Small groups of 4-5 participants were given the opportunity to perform diagnostic angiography and endovascular treatment procedures such as thrombectomy with multiple devices.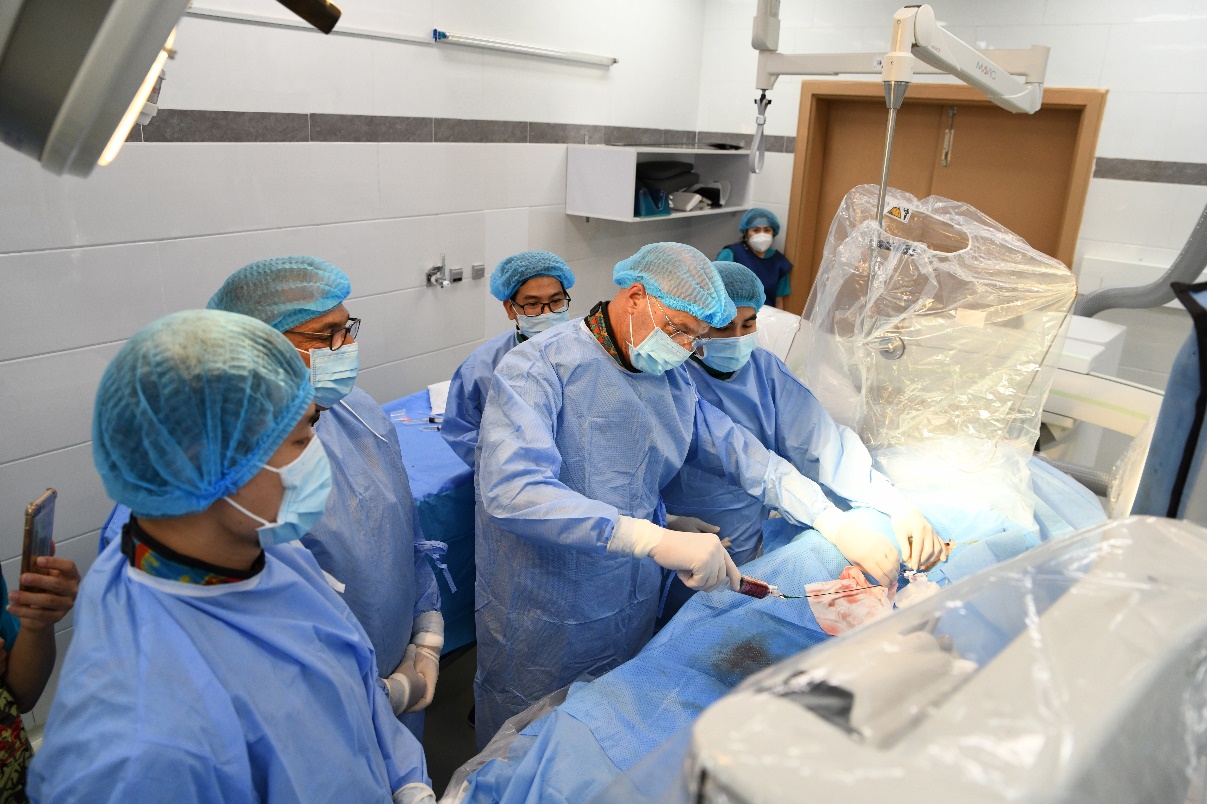 During the Stroke Intervention School 2022, participants and faculty had a joint course dinner to favor socialization and networking.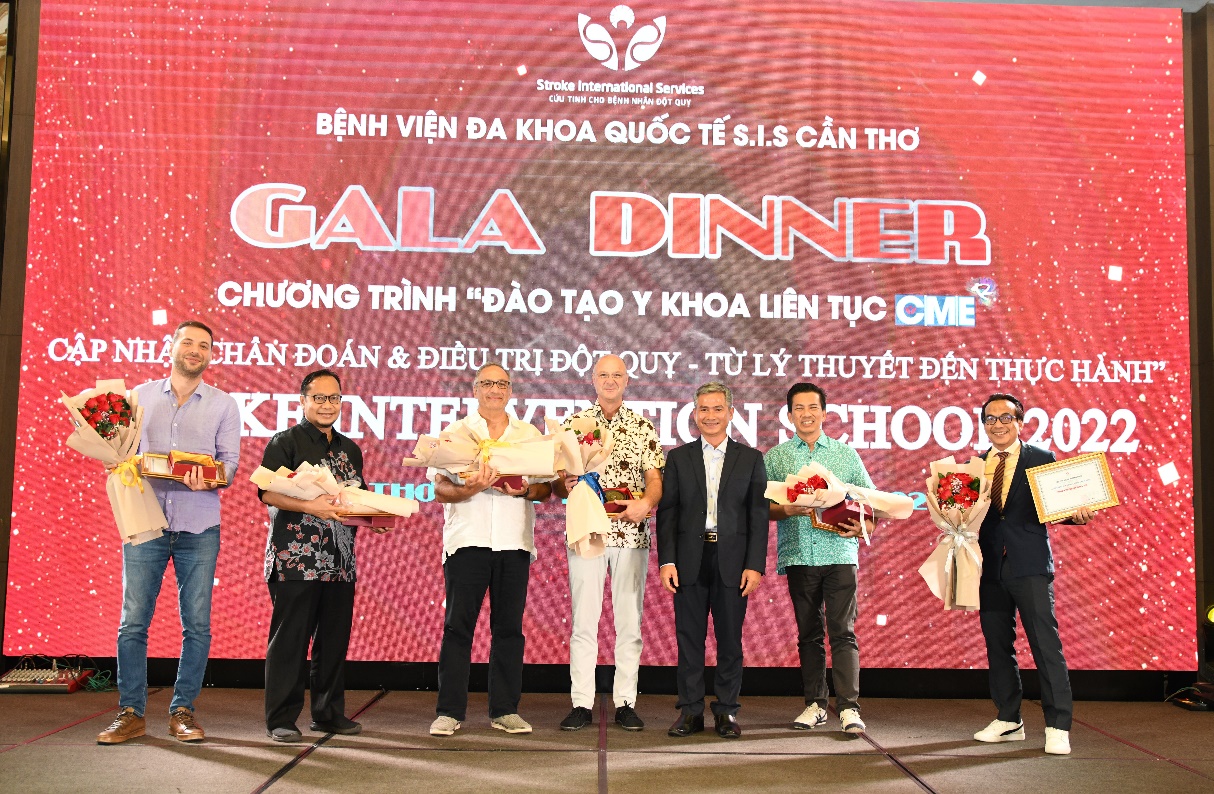 On this occasion, Can Tho S.I.S General Hospital has also presented the Robot Corindus Corpath GRX for vascular intervention, which is the first system in Southeast Asia.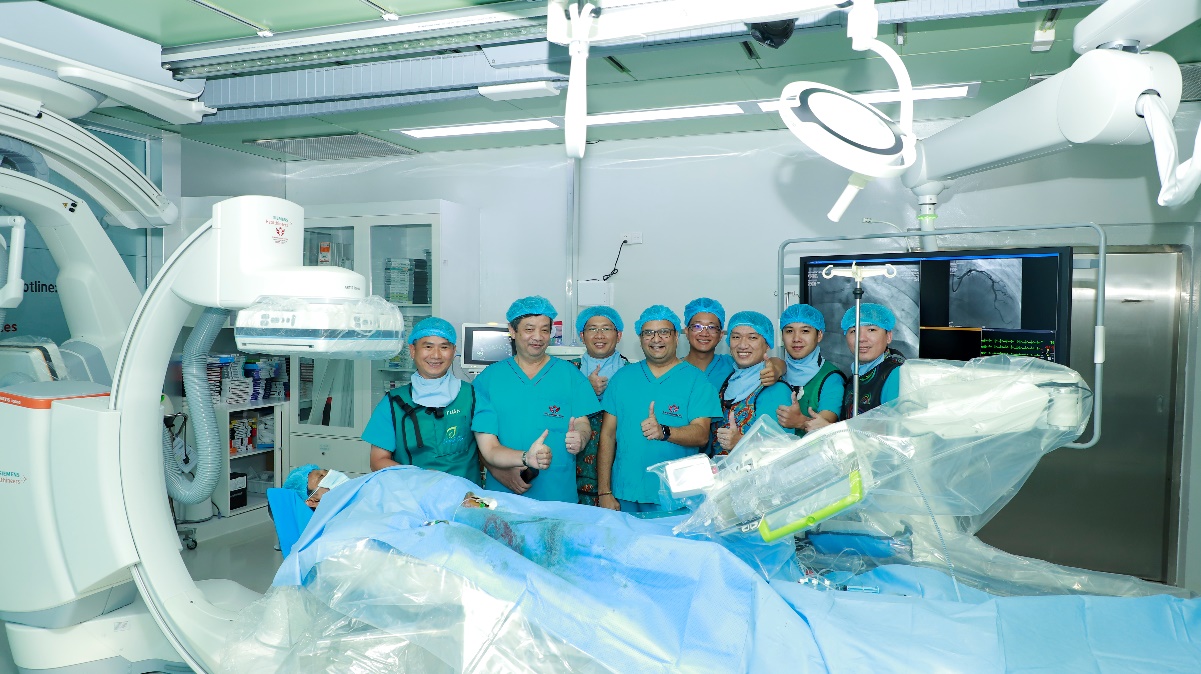 We are grateful for the support of the sponsors helping to realize this important step in the education of Asian stroke physicians.
The local organizing committee thanks all the invited speakers for giving time and effort to the Stroke Intervention School 2022, for coming to Can Tho, and for delivering high-quality lectures. Their interest and passion to teach the upcoming generation of Asian stroke physicians and neurointerventionalists was clearly visible.
Can Tho, 18th September 2022
General Director
Can Tho S.I.S General Hospital
Phd.MD. Tran Chi Cuong